Fish & seafood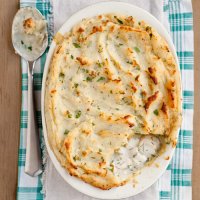 A delicious and healthy fish pie - perfect for any winter evening

Quick and easy to make whilst being very light and healthy, this is good food at its best.

Spicy king prawns marinated in madras curry sauce and grilled in the oven or on the BBQ for a lovely light summer supper or simple starter.

This fresh seafood and spicy chorizo paella cooked with a rich tomato and basil sauce makes a perfect one-pot dinner to share alfresco.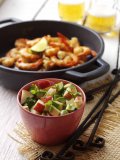 Even when the sun doesn't always shine this tasty, zingy very easy to make Australian recipe will make it seem like it does.
Most viewed in fish & seafood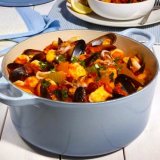 A cataplana takes its name from the Moorish designed copper domed dish it was originally cooked in. Serve traditionally straight from the cooking pot with crusty bread.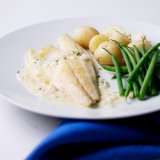 Tender sea bass with a sauce of shallots, cream and herbs - perfect for a dinner party or a romantic dinner for two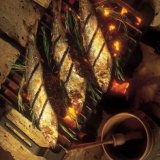 If you're having a barbecue and are looking for something new and exciting to cook, this herring dish is well worth a try