Drinks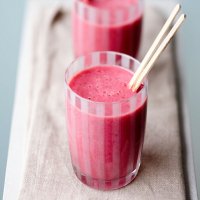 Full of delicious sweet fruit and healthy vitamins, this smoothie will get you going in the morning, or give you an energy boost in the afternoon!

Indulge that sweet tooth with this refreshing strawberry smoothie packed full of succulent strawberries.

This super quick detox smoothie is low in saturated fat and perfect to kick-start your morning

A fabulously extravagant cocktail, perfect as a warming indulgence to sip over Easter - like drinking chocolate Easter eggs!

Rhubarb is one of Britain's early fruits, and is fantastic when combined with ginger. This is a fun and zingy cocktail - a little sweet but a little sassy too!
Most viewed in drinks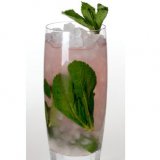 A blast from the past goes Cuban! A slightly more sophisticated version of that Latin crushed ice favourite.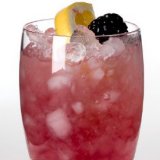 Here the punchy notes of the juniper are really bolstered by the rich fruity blackcurrant of creme de cassis.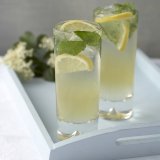 This refreshing gin fizz cocktail was created exclusively for Jacksons of Piccadilly by food writer Ghillie James