Pasta & rice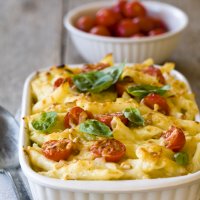 When you think of traditional winter warmers macaroni cheese has got to be near the top of the pile. Creamy, delicious and filling

A great family favourite, this classic dish has been given the healthy treatment.

A no-bake lasagne? How does that work? Find out with this ingenious recipe. Serves 3-4

The perfect way to use up your turkey leftovers in this pasta carbonara

These Halloween snails look deliciously slimy. Who's going to be brave enough to take the first bite?
Most viewed in pasta & rice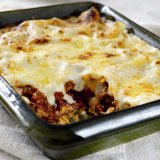 A shortlist of 5 quality ingredients is all you need to make this easy, impressive family favourite. Go on - give them a taste of what they really love!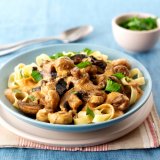 Actress Tamzin Outhwaite is a great fan of mushrooms - she loves this recipe for a quick, delicious and healthy stroganoff - perfect for a week-night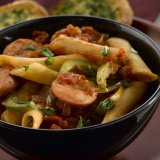 If you've never tried pasta with sausage in it, this is the perfect recipe for you to put on the table - your family will thank you for it!