Vegetarian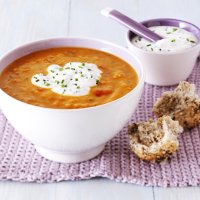 Spice up a simple tomato soup recipe with chilli and paprika, then serve with a dollop of sour cream and chive dip and warm crusty bread

A wonderfully decadent breakfast or brunch dish, pain perdu means 'lost bread' and can be made using any left over bread.

The infused beetroot in this dish makes for a lively and flavour-packed lunch. The sweet potato will keep you going right through the afternoon.

Serve this zesty dish as a refreshingly light starter for guests or have as a lively lunch for two.

Alex says: This makes a great meal for kids, the asparagus spears are fantastic finger food for them to pop their eggs with.'
Most viewed in vegetarian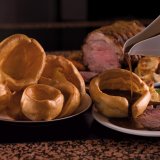 Who better to devise the ultimate Yorkshire pudding recipe than Dean Roche, food development chef for Toby Carvery?
Children love pasta and they'll love this dish with their favourite sweetcorn. This basic tomato sauce is a great standby recipe which will become a favourite dish as leftover ingredients can be added to ring the changes.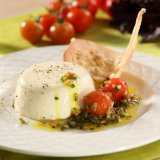 Have you ever had savoury panna cotta? This one's a fantastic started and served with sweet and sour tomatoes and cashew biscuits