Blueberry & lemongrass compote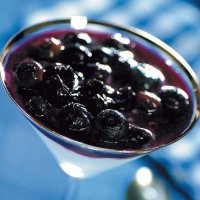 A delicious fruit compote, served with a cool dollop of yoghurt
Preparation: 5 mins
Cooking: 20 mins
Serves: 4
What you need:
1 Stick of Lemongrass
50g (2oz) Silver Spoon Half Spoon Sugar
300g (10oz) Blueberries
15ml (1 tbsp) Water
Low Fat Natural Yogurt to serve
What you do:
Halve the lemongrass lengthways and bruise with a rolling pin so the flavours are released during cooking.
Put the Silver Spoon Half Spoon sugar, blueberries, lemongrass and water in a saucepan and cook over a low heat until the blueberry juice begins to run and the sugar has dissolved.
Remove from the heat and allow to cool.
Remove the lemongrass.
Spoon the yogurt into 4 dishes and top with the compote to serve
Handy cook's tip:
Serve in a martini glass for super stylish presentation!
This page can be found at: http://secretsauce.co.uk/cakes-desserts/blueberry-recipes/blueberry-and-lemongrass-compote/
A short link can also be used: http://bit.ly/gWQmTj
Half Spoon Granulated Sugar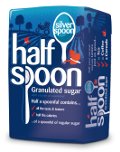 Real sugar, with all its taste and texture, is combined with a tiny amount of sweeteners to make
Silver Spoon Half Spoon
twice as sweet.
More from Half Spoon Granulated Sugar

Delicious Scotch pancakes with caramelised oranges and a dollop of low-fat whisky crème fraiche

An indulgent yet guilt-free dessert
Popular in blueberry recipes

Bursting with vitamin C and antioxidants, blueberries are the perfect ingredient for a guilt-free delicious dessert

Delicious creamy rice with a fruity touch, ideal for tea time or as a snack.