Eggs best for exercise protein boost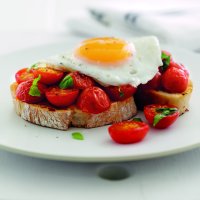 Fitness fans could be wasting their money buying specialist 'recovery' supplements such as protein shakes, carbohydrate-protein drinks and protein bars when they could be getting the same benefits for less cash from natural foods containing protein, like eggs.

While protein bars and shakes are marketed as a convenient quick fix for getting nutrients after exercise, they are invariably more expensive* than 'real' food, and there are concerns that sports fans are paying the premium unnecessarily. Eggs are one of the highest quality protein foods that you can buy, which is good news, as protein is essential for rebuilding and repairing muscle mass that is broken down during exercise. Sports nutritionists advise that 10-20g protein is considered the optimal amount for aiding recovery after exercise, and this can be found in simple dishes like a two-egg omelette.

Eating protein along with carbohydrate after finishing your exercise session improves your recovery and increases the efficiency of muscle glycogen storage. It also enhances muscle tissue repair, reduces muscle soreness and promotes training adaptations, according to a 2007 review of studies carried out by researchers at Maastricht University.

Eggs are a natural source of many nutrients; rich in vitamin B2 (riboflavin), vitamin B12 and vitamin D as well as containing vitamin A and a number of other B vitamins including folate, biotin, pantothenic acid and choline, and essential minerals and trace elements, including phosphorus, iodine and selenium. Top athletes such as Michael Phelps and Paula Radcliffe have been quoted as saying they eat eggs as part of their training.

Eggs are also good news for the wallet; they are an inexpensive source of protein compared with other high protein foods. A report published in the Nursing Standard in 2010, analysed a range of protein-rich foods and found that eggs offered the better value for money per 45g protein than pork loin, tofu, chicken breasts and fish fillets.

Anita Bean BSc RNutr, a registered nutritionist specialising in sports nutrition, said: "With previous limits on egg consumption lifted, fitness fans will be pleased to know that eggs represent one of the cheapest and highest quality protein foods that you can buy and can usefully add to their intake of essential nutrients."

It's important to look for eggs bearing the British Lion mark, which guarantees that they have been produced to the highest standards of food safety. All Lion Quality eggs come from British hens vaccinated against salmonella, are fully traceable and have a 'best before' date on the shell as a guarantee of freshness.
This page can be found at: http://secretsauce.co.uk/food-features/food-focus/eggs-best-for-exercise-protein-boost/
A short link can also be used: http://bit.ly/taAvIM
British Lion eggs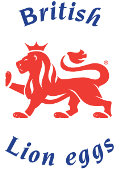 Look for the Lion on eggs to guarantee the highest standards of food safety. All Lion Quality eggs come from British hens vaccinated against salmonella and are date-stamped for freshness.
More from British Lion eggs

Celebrity chef Marcus Wareing's fantastic recipe for baked egg custard tart serves 8, but be prepared for it to only serve 4 because everyone will want a double helping!

Daniel Costello's Spanish baked eggs recipe was chosen by celebrity chef Paul Merrett as a winning recipe in British Lion eggs' Eggs Factor competition

A fantastic recipe for brunch - it looks decadent and you'll soon be wanting it every day!