Edam Young Celebrity Chef of the Year Competition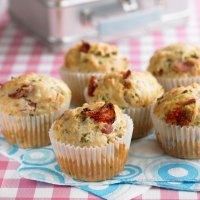 Original Dutch Edam and the Scouts Association have teamed up with presenter and celebrity chef Nadia Sawalha to find Britain's next on screen chef of the future. The nationwide competition, the Edam Young Chef of the Year, is looking for talented young culinary stars.

Nadia comments "Nurturing the talent of tomorrow is so important. The Edam Young Chef of the Year competition aims not only to unearth budding chefs of tomorrow but to inspire kids up and down the country to get into the kitchen and cook. I can't wait to see the entries".

A spokesperson from Dutch Edam wedge and ball comments: 'I believe all youngsters should grow up with fond memories of cooking at home and be equipped with the skills to cook as an adult. We hope lots of would be chefs come forward and who knows you may be seeing them in your living rooms in ten years time.'

Budding young chefs are invited to enter the competition by either sending in footage of them presenting and cooking a delicious dish or uploading their footage directly on to www.edam.co.uk. If the incentive of fame and fortune isn't enough, the winner will be crowned The Edam Young Chef of the Year and win a trip to Edam in Holland.

If you are in need of a little help or inspiration then there's plenty of food for thought at www.edam.co.uk with a selection of tasty recipes.
How to enter:
The competition is open to those aged between 7-15 and entering couldn't be easier, simply capture footage of your nominated budding chef cooking and talking viewers through the recipe and upload the footage to www.edam.co.uk or post your entry to; 4 Great James Street, London, WC1N 3DB. Entries need to be in by 31st October 2010, a winner from each region will be selected by a panel of judges by 30th November, with a national winner announced in December.
This page can be found at: http://secretsauce.co.uk/food-features/food-focus/edam-young-celebrity-chef-of-the-year-competition/
A short link can also be used: http://bit.ly/e1ipE0
Edam

Edam has 25% less fat than cheddar - which means everyone can indulge in lovely cheese without the consequences.
More from Edam

This favourite family recipe from the 1970s is given a twist with the addition of leeks and mushrooms.

These delicious savoury muffins are perfect for brunch - they combine Edam cheese with bacon and sundried tomatoes. Delicious served warm or cold at a family picnic or in a kid's lunchbox!

This cheesy meatball and pasta bake makes a great midweek meal, perfect for all the family. The natural, mild taste of Dutch Edam means this pasta dish is a winner with the kids. Just serve with a crisp green salad.