Breakfast Week Challenge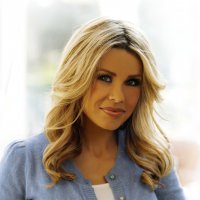 One in three mums regularly miss breakfast, so HGCA have teamed up with Melinda Messenger to challenge mums to eat a healthy breakfast every week day during Farmhouse Breakfast Week.
Mums can register now at www.facebook.com/shakeupyourwakeup to find out more about the challenge and for a chance to win a copy of Melinda's Family Cookbook.
Simply tell them what you had for breakfast and how eating breakfast for 5 days made you feel.
Everyone who completes the challenge during Farmhouse Breakfast Week will be in with a chance of winning £1,000 holiday vouchers.
Terms and conditions apply.
This page can be found at: http://secretsauce.co.uk/food-features/food-focus/breakfast-week-challenge/
A short link can also be used: http://bit.ly/rWcDra
Farmhouse Breakfast Week 2012

Time to Shake Up Your Wake Up? Then look no further. To celebrate Farmhouse Breakfast Week (22-28 January 2012) we've put together some really tasty yet speedy breakfast ideas for you and your whole family to enjoy. For more quick and easy recipes visit: www.shakeupyourwakeup.com/breakfast
More from Farmhouse Breakfast Week 2012

Quick, simple and tasty too - no excuse not to make time for breakfast now!

A tasty brunch recipe the whole family can enjoy

Provides all the energy active mums need