Kids with Eggs Factor to meet X Factor stars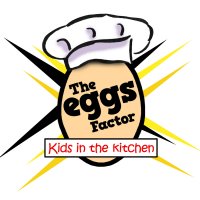 British Lion eggs are embarking on a star-studded nationwide search for children with the 'Eggs Factor'.

The young chefs who make it to the final of the cooking competition will meet X Factor finalists Same Difference, who are hosting the event alongside children's food eggspert Annabel Karmel.

Budding Nigellas and Jamies between the ages of seven and 11 can enter the competition by uploading an eggy recipe inspired by their favourite character or celebrity at crackingeggs.co.uk/eggsfactor.

Six finalists will be chosen to compete in 12 regional cook-offs during June, judged by top chefs from all over Britain. The young chefs with the most imaginative and tasty recipes will meet Same Difference at the national final in London on 6 July and take home a Nintendo DS console along with a Cooking Guide: Can't Decide What to Eat? game.

The national Eggs Factor champion will be treated to a special culinary weekend in London, including an afternoon at the research kitchen where Annabel Karmel develops her recipes. The winning recipe will also be published in one of Karmel's forthcoming cookbooks.

Andrew Parker, Chairman of the British Egg Industry Council, said: "We want to encourage children and their parents to cook healthy, easy meals at home. Eggs can be cooked in many different ways so we are really excited to see what the young chefs come up with!"

The competition is open for entries until 5 May at crackingeggs.co.uk/eggsfactor.
This page can be found at: http://secretsauce.co.uk/food-features/competition-promo/eggs-factor-competition/
A short link can also be used: http://bit.ly/gKd3sL
British Lion eggs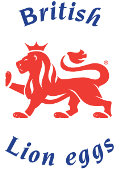 Look for the Lion on eggs to guarantee the highest standards of food safety. All Lion Quality eggs come from British hens vaccinated against salmonella and are date-stamped for freshness.
More from British Lion eggs

Celebrity chef Marcus Wareing's fantastic recipe for baked egg custard tart serves 8, but be prepared for it to only serve 4 because everyone will want a double helping!

Daniel Costello's Spanish baked eggs recipe was chosen by celebrity chef Paul Merrett as a winning recipe in British Lion eggs' Eggs Factor competition

What could be more fun on Pancake Day than setting fire to your dessert?