Master Spud 2011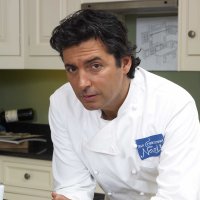 Earlier this year, Potato Council and Jean-Christophe Novelli launched Master Spud, a competition offering five budding chefs the opportunity to star in a national TV ad alongside Jean-Christophe Novelli, where he crowned one of these chefs 'Master Spud 2011'. For your chance to view this feature length ad plus lots more go to: http://www.youtube.com/user/potatoesmanyfaces
This page can be found at: http://secretsauce.co.uk/food-features/competition-promo/master-spud-promotion-video/
A short link can also be used: http://bit.ly/nGTP9N
Potato Council
British potatoes
are the ultimate taste sensation that have stood the test of time. They're great value for money, quick and easy to cook and provide a wealth of essential nutrients.
More from Potato Council

These fish fingers give the childhood favourite a modern makeover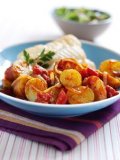 A delicious side dish to serve with any curry or Indian meal

Coronation chicken was invented to celebrate the coronation of Her Majesty the Queen in 1953. Today it is a classic salad and sandwich filling.